XPeng delivers 9,578 vehicles in Aug, down 17% from July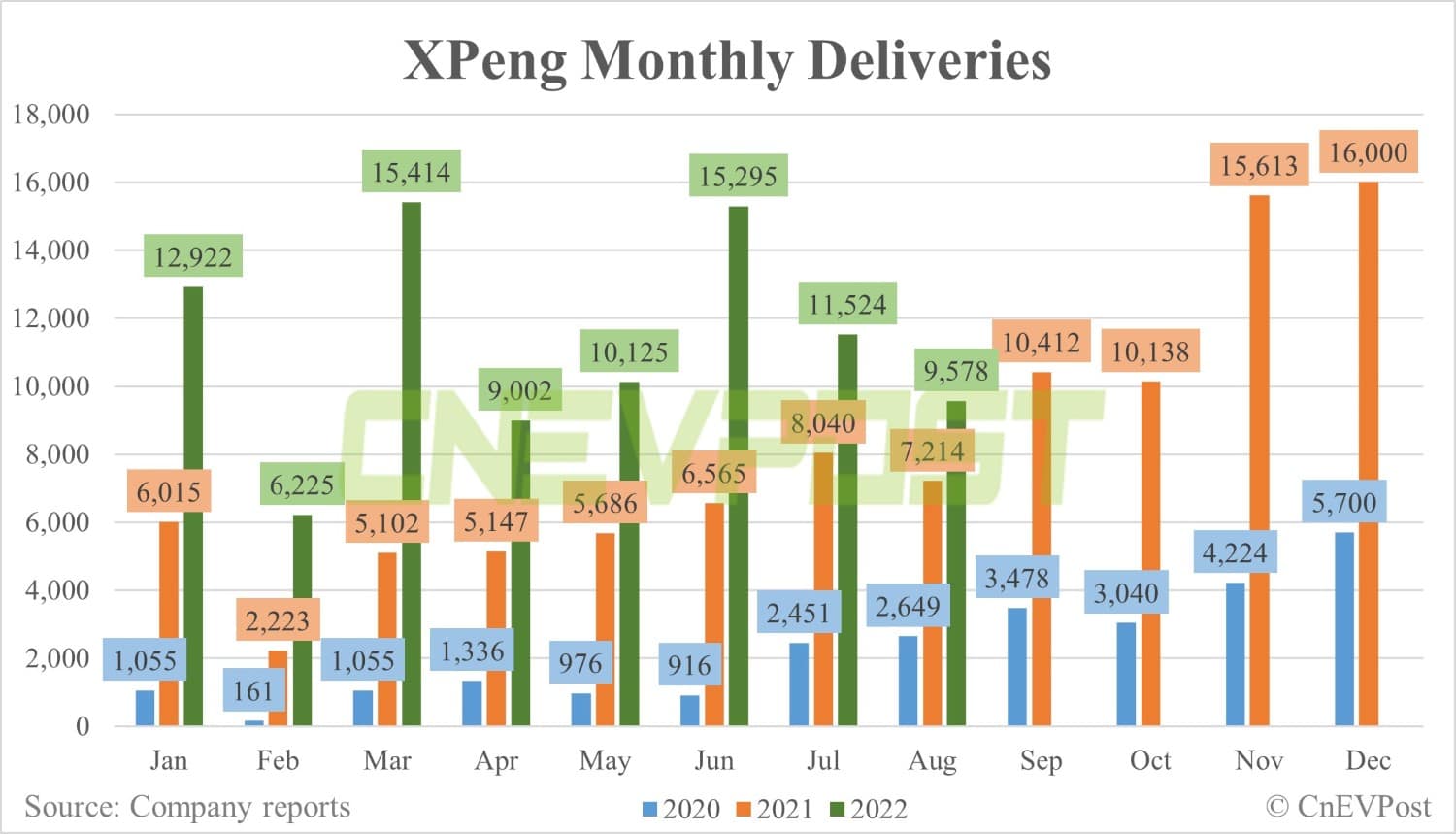 XPeng delivered 9,578 vehicles in August, down 17 percent from 11,524 vehicles in July and up 33 percent from 7,214 vehicles in the same month last year.
Below is the press release from XPeng, and the CnEVPost article is being updated.
XPeng Inc. ("XPeng" or the "Company," NYSE: XPEV and HKEX: 9868), a leading Chinese smart electric vehicle ("Smart EV") company, today announced its vehicle delivery results for August 2022.
XPeng recorded monthly deliveries in August of 9,578 Smart EVs, representing a 33% increase year-over-year. The Company delivered 90,085 Smart EVs in total for the first eight months in 2022, representing a 96% increase year-over-year.
August deliveries consisted of 5,745 P7s, the Company's smart sports sedan, 2,678 P5 smart family sedans and 1,155 G3i and G3 smart compact SUVs.
Related Recent Publications